GAL and CFGALA: Committed to kids with childhoods left to chance
The things children need to live and thrive, what most of us take for granted – safety, stability, permanence, new experiences, happy memories, accomplished milestones – are also the things many foster children, there because they've been abused, neglected, or abandoned, might never have. The Guardian ad Litem Program (GAL) and the Cape Fear Guardian ad Litem Association (CFGALA) work together in separate ways to provide foster children those opportunities. The GAL program works to ensure safety, stability, and permanence for children through the court system by representing and advocating for their best interests. Child advocates are called Guardians ad Litem, and all are trained volunteers from the community.CFGALA provides those same children with experiences not paid for by foster care stipends – summer camps, sports programs, art and music classes, a cap and gown for graduation - all with community donations. These experiences give abused and neglected children their own positive memories to replace the negative, and allow them to get back to the business of being kids. You don't have to be a superhero to make a difference – you can be the voice of a child or provide a child with life changing experiences - VOLUNTEER as a GAL or DONATE to CFGALA.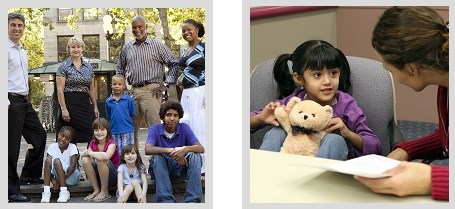 Guardian ad Litem (GAL) Program:
A statewide program that recruits and trains volunteer advocates, called Guardians ad Litem (GALs), to represent and promote the best interests of abused, neglected, and dependent children in North Carolina's juvenile court system. The 5th Judicial District covers New Hanover and Pender Counties and is funded in part through the NC Administrative Office of the Courts. We currently have six paid professional staff and over 150 volunteer advocates, saving taxpayers millions annually.
Cape Fear Guardian ad Litem Association (CFGALA):
Supports the local 5th District GAL program by providing enrichment opportunities for abused and neglected children currently placed in the foster care system. Separately funded from the GAL program, CFGALA is a 501(c)(3) tax exempt organization entirely dependent on donations and grants. All board members are volunteers and funds go to the direct support of foster children in New Hanover and Pender counties.
To know that I have the opportunity to make a positive difference in the lives of children...is both powerful and humbling.
Betsy Kahn | Guardian ad Litem Volunteer